Overview


The Achilles tendon connects the muscles in the back of your calf to your heel bone. There are two basic variations of Achilles injuries. Achilles tendonitis, and a complete tear. It?s important to know whether the Achilles is torn or not, because the treatment is very different, a torn Achilles may require surgery. Achilles tendonitis probably means rehab and rest. While tendonitis is a gradual onset of pain that tends to get worse with more activity, an Achilles tear is a sudden injury, and it feels as if you were hit or kicked in the back of the ankle. A tear usually affects your ability to walk properly. Because an Achilles tendon rupture can impair your ability to walk, it?s common to seek immediate treatment. You may also need to consult with doctors specializing in sports medicine or orthopaedic surgery.



Causes

Achilles tendon rupture occurs in people that engage in strenuous activity, who are usually sedentary and have weakened tendons, or in people who have had previous chronic injury to their Achilles tendons. Previous injury to the tendon can be caused by overuse, improper stretching habits, worn-out or improperly fitting shoes, or poor biomechanics (flat-feet). The risk of tendon rupture is also increased with the use of quinolone antibiotics (e.g. ciprofloxacin, Levaquin).



Symptoms

It happens suddenly, often without warning. There is often a popping sound when the tendon ruptures. The patient usually feel as if someone has kicked their heel from the rear, only to turn around to find nobody there. There is acute pain and swelling in the back of the heel due to bleeding from the tendon rupture. The patient will have difficulty walking as they cannot toe off without pain. This causes them to walk with a limp.



Diagnosis

During the physical exam, your doctor will inspect your lower leg for tenderness and swelling. In many cases, doctors can feel a gap in your tendon if it has ruptured completely. The doctor may also ask you to kneel on a chair or lie on your stomach with your feet hanging over the end of the exam table. He or she may then squeeze your calf muscle to see if your foot will automatically flex. If it doesn't, you probably have ruptured your Achilles tendon. If there's a question about the extent of your Achilles tendon injury, whether it's completely or only partially ruptured, your doctor may order an ultrasound or MRI scan. These painless procedures create images of the tissues of your body.



Non Surgical Treatment

Nonsurgical treatment involves extended casting, special braces, orthotics, and physical therapy. Avoids the normal complications and expenses of surgery. Some studies show the outcome is similar to surgery in regard to strength and function. There is risk of an over-lengthened tendon with inadequate tension. Extended immobilization can lead to more muscle weakness. Nonsurgical treatment has a higher incidence of re-rupture than surgical repair. Nonsurgical treatment is often used for nonathletes or for those with a general low level of physical activity who would not benefit from surgery. The elderly and those with complicating medical conditions should also consider conservative nonsurgical treatment.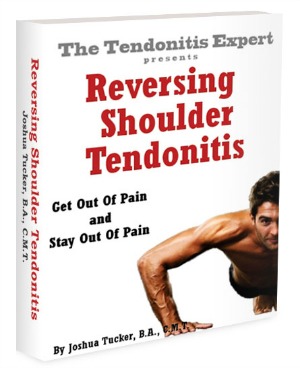 Surgical Treatment

This injury is often treated surgically. Surgical care adds the risks of surgery, there are for you to view. After the surgery, the cast and aftercare is typically as follows. A below-knee cast (from just below the knee to the tips of the toes) is applied. The initial cast may be applied with your foot positioned in a downward direction to allow the ends of the tendon to lie closer together for initial healing. You may be brought back in 2-3 week intervals until the foot can be positioned at 90 degrees to the leg in the cast. The first 6 weeks in the cast are typically non-weight bearing with crutches or other suitable device to assist with the non-weight bearing requirement. After 6 weeks in the non-removable cast, a removable walking cast is started. The removable walking cast can be removed for therapy, sleeping and bathing. The period in the removable walking cast may need to last for an additional 2-6 weeks. Your doctor will review a home physical therapy program with you (more on this program later) that will typically start not long after your non-removable cast is removed. Your doctor may also refer you for formal physical therapy appointments. Typically, weight bearing exercise activities are kept restricted for at least 4 months or more. Swimming or stationary cycling activities may be allowed sooner. Complete healing may take 12 months or more.



Prevention

Good flexibility of the calf muscles plays an essential role in the prevention of Achilles tendon injuries. It is also important to include balance and stability work as part of the training programme. This should include work for the deep-seated abdominal muscles and for the muscles that control the hip. This might at first appear odd, given the fact that the Achilles are a good distance from these areas, but developing strength and control in this area (core stability) can boost control at the knee and ankle joints. Training errors should be avoided. The volume, intensity and frequency of training should be monitored carefully, and gradually progressed, particularly when introducing new modes of training to the programme. Abrupt changes in training load are the primary cause of Achilles tendinopathy.